This profile/story complies with book canon but ignores information from Pottermore and other sources.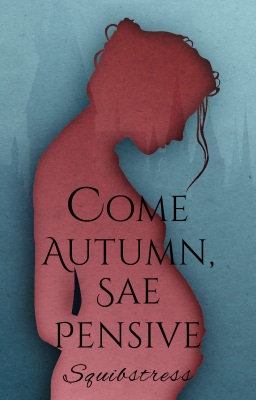 Come Autumn, Sae Pensive is a novel by Squibstress. It is the fourth story from the author's Epithalamium series chronicling the life of Minerva McGonagall.
The title is taken from the 1794 song, "My Nanie's Awa" by Scottish poet Robert Burns:
Now in her green mantle blythe Nature arrays,
And listens the lambkins that bleat o'er her braes;
While birds warble welcomes in ilka green shaw,
But to me it's delightless-my Nanie's awa.

The snawdrap and primrose our woodlands adorn,
And violetes bathe in the weet o' the morn;
They pain my sad bosom, sae sweetly they blaw,
They mind me o' Nanie- and Nanie's awa.

Thou lav'rock that springs frae the dews of the lawn,
The shepherd to warn o' the grey-breaking dawn,
And thou mellow mavis that hails the night-fa',
Give over for pity-my Nanie's awa.

Come Autumn, sae pensive, in yellow and grey,
And soothe me wi' tidings o' Nature's decay:
The dark, dreary Winter, and wild-driving snaw
Alane can delight me-now Nanie's awa.
Summary
Set 1967, the story follows Minerva McGonagall and Albus Dumbledore through an unexpected pregnancy and subsequent illness, which has surprising consequences.
Canon characters
Minerva McGonagall
Albus Dumbledore
Original characters
Story chapters
External links