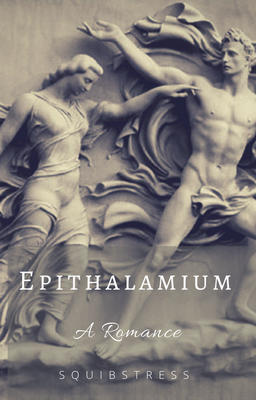 This article is about the novel. You may be looking for the series of the same name, see Epithalamium (series).
This profile/story complies with book canon but ignores information from Pottermore and other sources.
Epithalamium is a novel by Squibstress. It is the second and longest story from the author's Epithalamium series chronicling the life of Minerva McGonagall.
The title is a reference to classical literature. An epithalamium is a poem written to sing a bride on her way to the bridal chamber.
Epithalamium won second place for "Best Romance" in the Minerva McGonagall category in the Spring/Summer 2013HP Fanfic Fan Poll Awards and has been both a "Pay It Forward" recommended story and a featured story on The Petulant Poetess archive.
Summary
It's 1943, and both the wizarding and Muggle worlds have exploded into war. Eighteen-year-old Minerva McGonagall is brilliant and talented, with dreams of becoming the first witch in the Auror corps. Albus Dumbledore is famous, powerful, and haunted by his dark past Their attraction to one another is unthinkable, inevitable, and dangerous, especially with Tom Riddle watching from the shadows.
As their paths cross again and again, their lives change in ways neither anticipates, and they find they must confront the man who will become the greatest threat the wizarding world has ever known.
Canon characters
Original Characters
Story chapters
See also
Related media
External links
Community content is available under
CC-BY-SA
unless otherwise noted.