This profile/story complies with book canon but ignores information from Pottermore and other sources.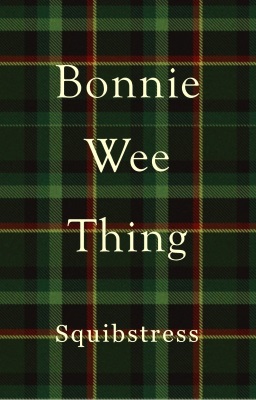 "Bonnie Wee Thing" is a short story by Squibstress. It is the first story of the author's Epithalamium series chronicling the life of Minerva McGonagall. It is written as a series of ten double-drabbles.
The title is from Scottish poet Robert Burns's 1791 poem, The Bonie Wee Thing:
Bonie wee thing, cannie wee thing,
Lovely wee thing, wert thou mine,
I wad wear thee in my bosom,
Lest my jewel it should tine.
Wishfully I look and languish
In that bonie face o' thine,
And my heart it stounds wi' anguish,
Lest my wee thing be na mine.
Wit, and Grace, and Love, and Beauty,
In ae constellation shine;
To adore thee is my duty,
Goddess o' this soul o' mine!
Summary
A baby girl with some surprisingly strong magic is born to Thorfinn and Morrigan McGonagall.
Canon characters
Original characters
Thorfinn McGonagall (Minerva's father)
Morrigan McGonagall (Minerva's mother)
Morna MacLaughlin (Minerva's maternal grandmother)
A midwife
Story
External links
Community content is available under
CC-BY-SA
unless otherwise noted.